A photo essay preserving history, as captured by Bartlett associates
At this time last year, most of us would never have dreamed of our currently reality. But today, we find ourselves living in a front-row seat to history. In mid-March, we quickly evolved from "business as usual" to… something altogether different.
In a matter of days, our Bartlett crew transitioned from a fully staffed office to a team of telecommuters. Yet, we've continued to meet goals, solve problems, and guide our clients through an exceptionally turbulent financial landscape. For many of us, this has been done in conjunction with juggling personal responsibilities and overcoming untold obstacles.
It seems prudent to document this unique moment in time and to capture the idiosyncrasies that so many of us have quickly adopted as we find ourselves living in a whole new world.
The diverse members of our Bartlett team have many perspectives to share… together they create a wide-angle snapshot of these unprecedented times – a collective portrait of our current reality and a reflection of the resilience, humor, creativity, kindness, uncertainty, and hope of this strange and significant event.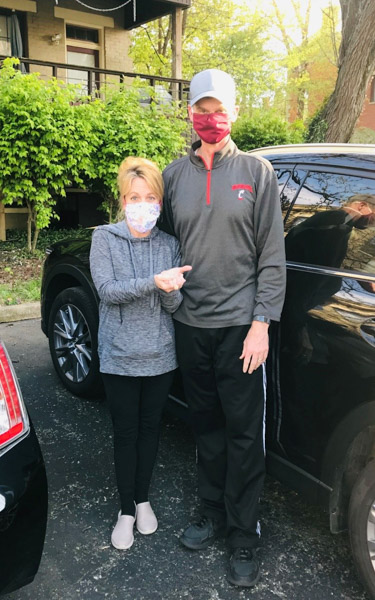 At the end of March, Susan (my wife of 30 years as of April 7) and I believed we had contracted the Coronavirus. At the time, we were unable to confirm that due to the lack of available tests and the fact that our symptoms were not life threatening. Although I felt pretty miserable for about 10-12 days, I recovered quickly and have felt fine ever since. Susan had less severe symptoms, and mostly complained about her loss of taste and smell, which lasted for several weeks. Once we were both fully recovered, Susan found a physician's office in Mariemont that offered the antibody test and we were lucky enough to get an appointment for April 20. We drove to Dr. Larkin's office wearing masks, and nurses wearing heavy duty PPE administered a quick blood test while we remained in our car. We received a call as we were driving home and were told that we both tested positive. Dr. Larkin called us that night with numerous follow-up questions to help with her study of all positive-testing patients.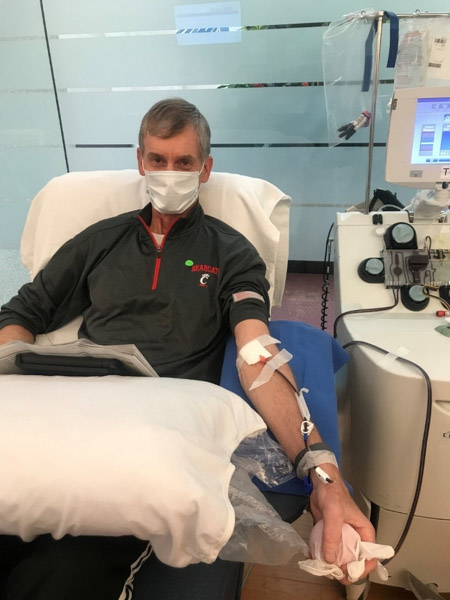 On May 4, I went to Hoxworth to donate plasma. I was told my blood could be used to help up to four patients suffering from the Coronavirus. The experience was sobering and fulfilling at the same time. The Hoxworth Blood Center in Clifton – normally a busy environment – was very empty and quiet. However, the staff was extremely grateful and appreciative of my desire to donate plasma to help others which made the 90-minute experience all the better.
Jayne Smith
Client Relationship Associate
The Covid-19 pandemic has been an experience that I could never have imagined before. Now I wonder how we will go forward.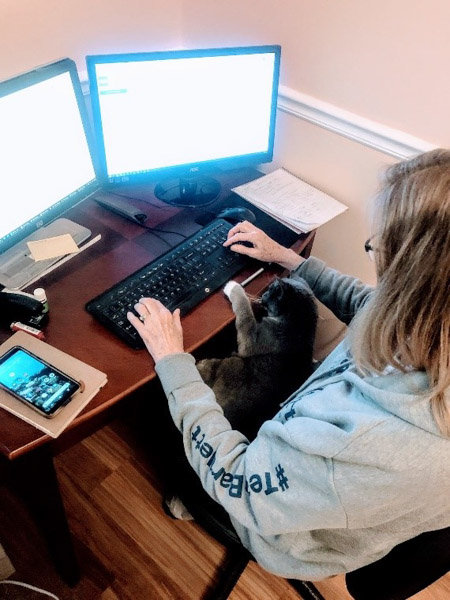 I work at home with a new co-worker…
She seems to like me, although she doesn't understand social distancing and she steals my pens.
I have been forced to slow down… to appreciate the simple things and the ones closest to me.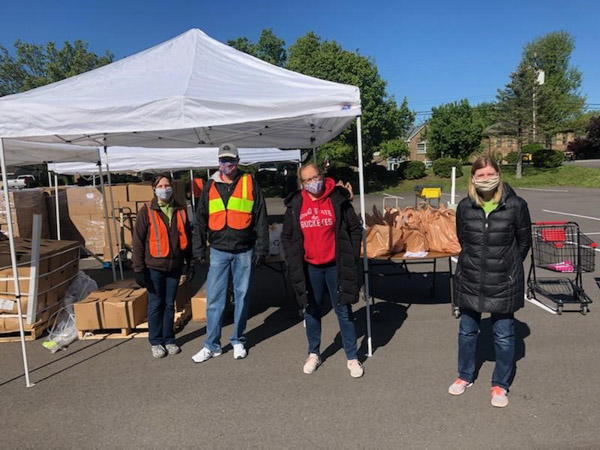 I have witnessed firsthand that the virus has not stopped people from caring for others who are less fortunate.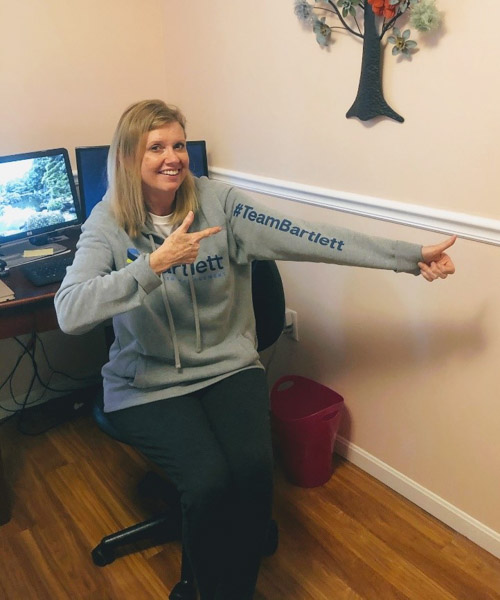 And this time has proven to me that we can get the work done, regardless of our location. #TeamBartlett
Beth Ceddia
Manager, Administrative Services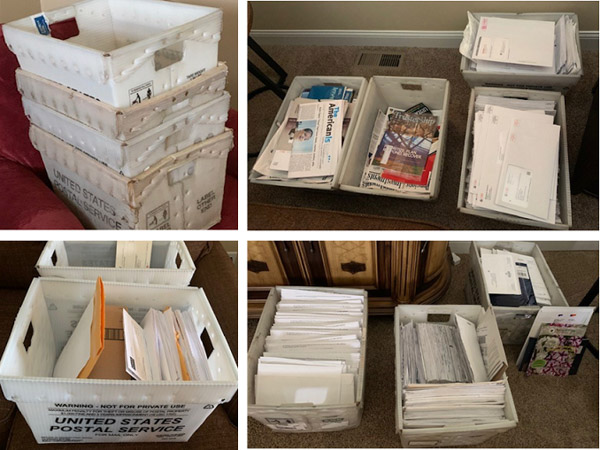 My living room has been converted to Bartlett's mailroom. This is net of the three bins that Jared Calvert picked up, and multiple pickups from Kyle Pohlman and Marcia Pennekamp. The struggle is real!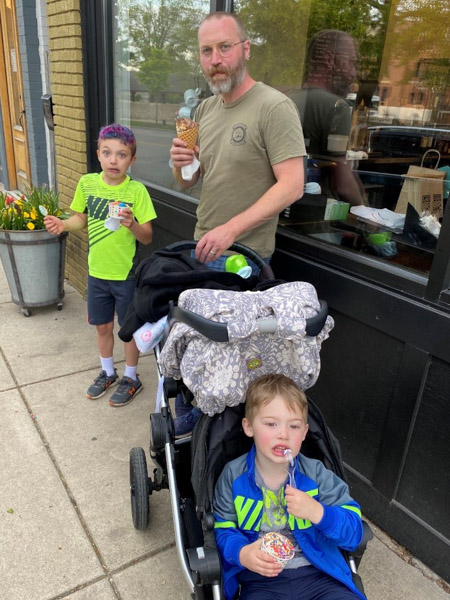 One of my favorite things about staying home in the evenings was the extra time we had for family walks… especially when they included a stop at Ft. Thomas Ice Cream. The boys are messy – disheveled from playing outside and eating ice cream. They all are rocking their quarantine haircuts – Leo never got one and turned into a mop top, Louis gave up and shaved his head but let his beard grow long, and Vincent dyed his pink and blue. Thankfully Luisa and I left ours alone.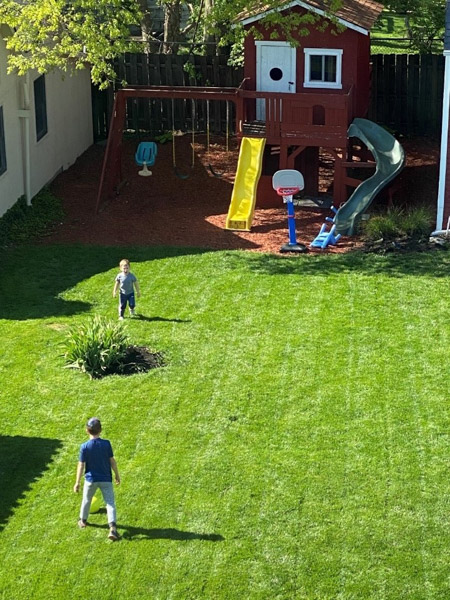 The best part of working from home was being there for more of the everyday moments. I loved looking out the window from my office and watching the boys playing soccer or swinging on the swing set. Leo loves his "baby swing" as he calls it and would ask us to push him all the time. Even if I wasn't able to play with them, it still felt like I was there.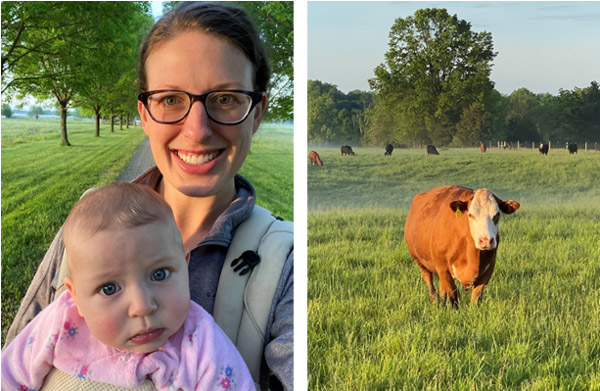 We are fortunate to have a family farm, and we escaped to it a few times. One morning Luisa woke up very early. I didn't want our noisiness to disturb the rest of the family so we went for a morning walk down the lane to visit cows at the next farm over. Luisa was really into chewing on a giant spoon at that time so I brought it along to keep her happy as we walked through the early morning mist. Initially the cows were on the other side of the hill but as we stood there watching, they eventually became curious and about 10 of the herd of 40 came over to check us out. It was a serene way to start the morning and a powerful reminder of the calming power of nature.
Krista Linn
Director, Senior Portfolio Manager
We celebrated the birthday of Jackie Born-Campbell, our Client Relationship Associate, with a drive-by parade celebration. Members of the Chicago team drove near and far to wish Jackie a happy birthday, Local law enforcement gave the celebration a thumbs up, as Jackie and her husband stood outside to watch the birthday parade go by!
My home office/dining room. This arrangement forced us to eat outside on the covered deck – not a bad compromise! I traded in the great view from the 21st floor for the view from the covered/screened in deck. I re-potted several plants during quarantine, but this succulent garden was my biggest "plant" project.
At first, it seemed like the coronavirus would never be a material issue for us, but that changed in a short period of time. It wasn't long before working from home was the new normal…but in the new normal, we found adventure.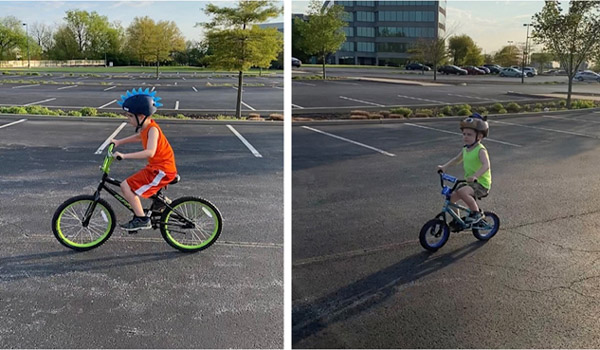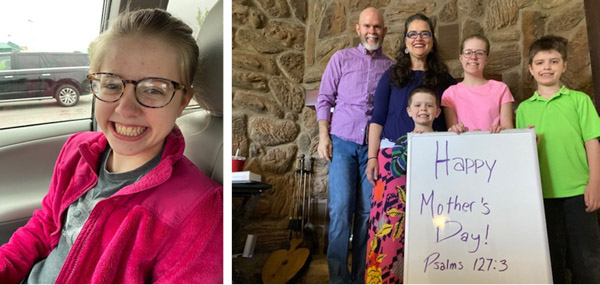 Our boys learned how to ride their bikes without training wheels, we celebrated Easter and Mother's Day with friends and family online. We continued learning, and kept the faith, and found new ways to work together to support each other and serve our clients! #TeamBarlett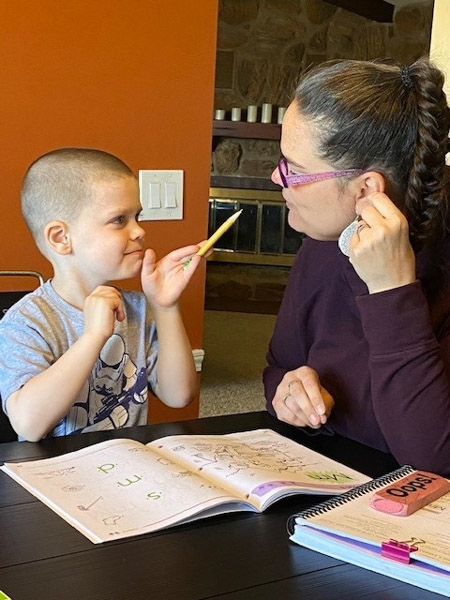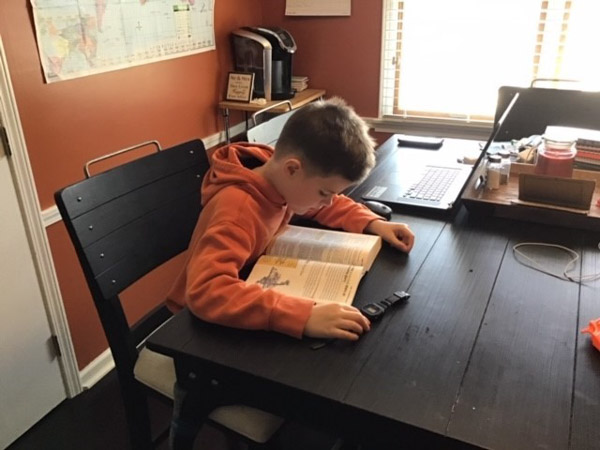 Rory and I are taking lots of walks, getting some fresh air, and staging photo shoots – yes, I have become a crazy dog mama!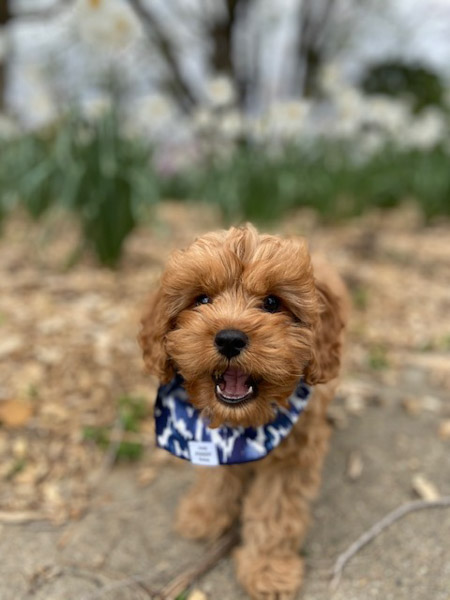 I started some veggie plants this year… cucumbers, green onion, squash, zucchini, tomato, and green peppers. One day, the neighborhood ice cream truck came down our street. I think this was the first visit of the season and I got to take advantage of it because of working remotely. What a nice surprise and a perfect reason to take a work break and treat myself to a delicious afternoon treat on such a beautiful day. (Yes, I got one for my husband too).
Rob Michel
Network Administrator
This is our dog, Jean-Michel Michel (Often referred to as "JM-squared"). In our spare time he's been learning to drive.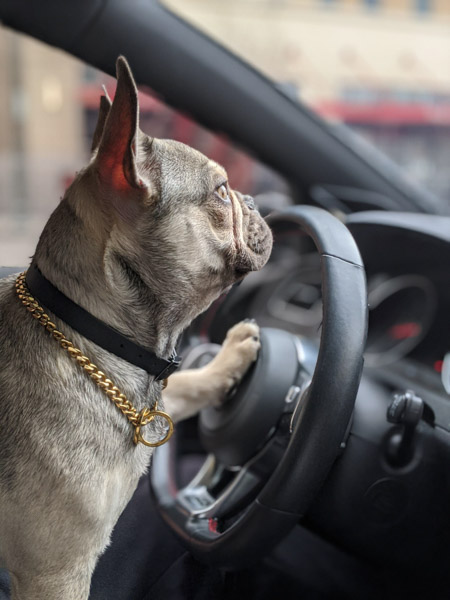 Kim Geary
Director, Operations/Compliance
My office-mate. She doesn't pull her weight and she sleeps on the job… but I love her.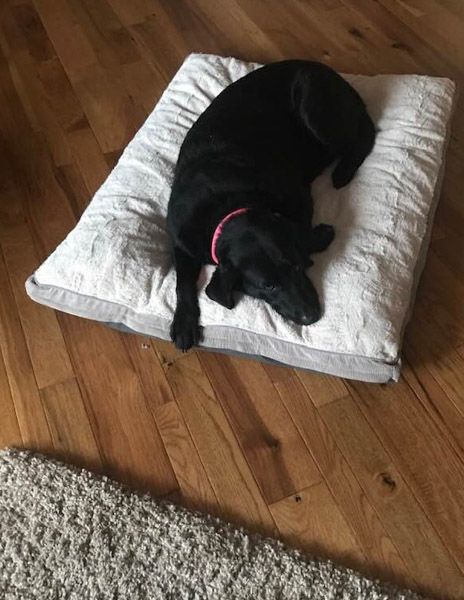 Nancy Marijan
Manager, Finance/Operations
I've been attempting baking. With the help of YouTube videos I've been making sourdough bread. Only problem is that my husband and I are eating way too much bread and butter… but it is so good!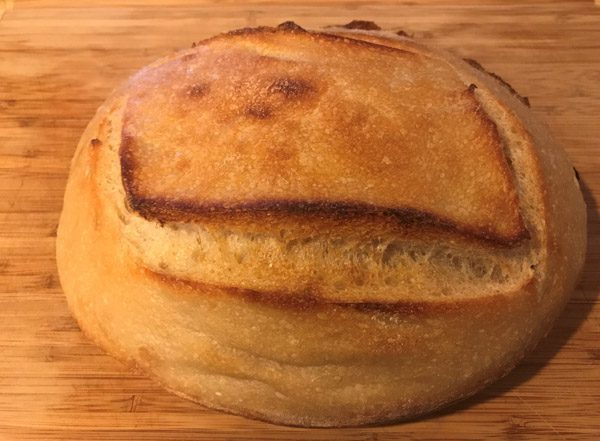 I took a virtual baking class from my favorite spot in Ann Arbor, Michigan. We made Boston Cream Pie! My kids approved. It mysteriously disappeared in under 24 hours, which is alarming given we have only ourselves to blame.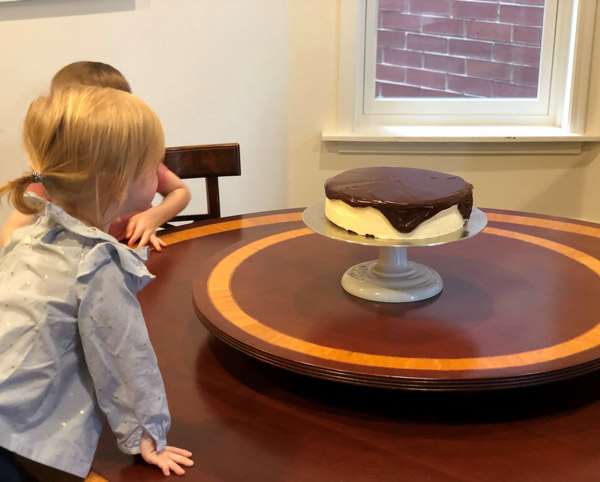 Simon Lawson
Financial Planning Associate
I planted a garden – A little crowded but everyone will be thriving soon!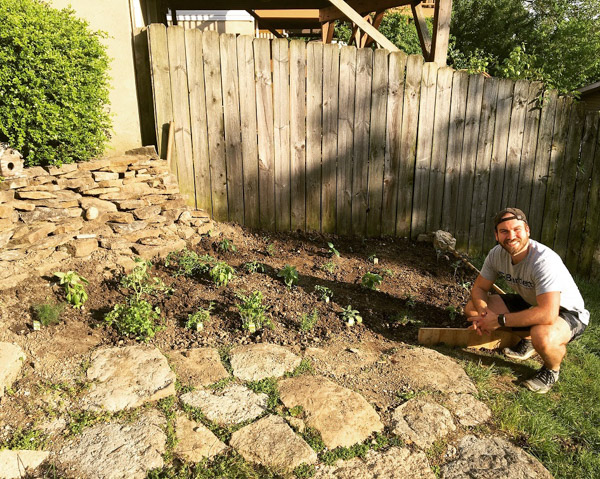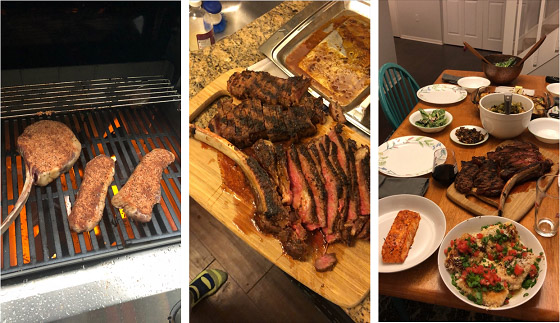 I usually love going out to eat with friends for my birthday, but since that wasn't possible this year, I stayed in and cooked up a big meal. I stood out in the rain with an umbrella while grilling.
Quarantine brought far more downtime to my schedule, which has welcomed breathing room for past passions to re-emerge. Baking and cooking meals from scratch, gardening, and playing music are all things that I've learned deserve more attention in my life. I became a long-term "guest" in our guest room as it was transformed into my new office (I can't complain about having a window seat).
I never thought that my husband and I would work together – now I can say that we were "co-workers" for two months! Although this has presented a few challenges, they have been far outweighed by cherished moments.
Kim Nickol
Application Support Analyst
My husband Don and I redid our workshop/tool room with recycled cabinets from Bartlett's office before a recent remodel. We're very pleased with the results!