About Us
History
Bartlett has been a cornerstone of the investment industry and the community for more than 100 years. Our longevity is a testament to the expertise and integrity of our staff and our unwavering commitment to investment excellence and superior service. While our roots are deep, it is our forward thinking that propels us, empowering us with the technology, processes and strategies for reaching your goals.
---
2012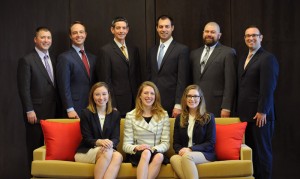 The Progressive Leadership Committee (PLC) is established, Bartlett's next generation of firm leadership.
---
2012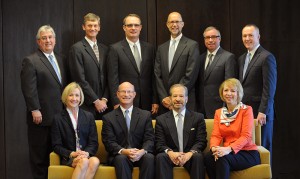 Bartlett management team buys back firm from Legg Mason, Inc.,
restructuring as Bartlett & Co. LLC.
---
2010
Bartlett launches Alternative Investments for Bartlett clients.
---
2007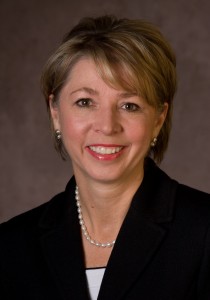 30-Year anniversary of Bartlett Value Performance Composite.
Summer 2007, Kelley J. Downing is named President & CEO.
---
2000
Bartlett acquires Osborn & Kelly, a Cincinnati investment firm.
---
1998
Bartlett's 100-Year Anniversary.
---
1996
Affiliation with Legg Mason, Inc.
---
1989
William Friedlander is named Chairman. 
---
LATE 1980s
Bartlett & Co. dissolves its partnership and restructures into a corporation.
---
1986
Bartlett introduces Institutional Fixed Income Investing to clients.
---
1985
Bartlett begins to use Real Estate Investing with clients.
---
1982
Bartlett adopts International Equity Investing.
---
1977
Bartlett introduces Socially Responsible style of investing (SRI).
---
1974
Bartlett adopts the Benjamin Graham value style of investing.
---
1957
Alfred Friedlander becomes managing partner. Bartlett embarks on an innovative course of growth through acquisition, acquiring several small firms. A. Friedlander's son, William, joins the firm.
---
1940S
Alfred Friedlander leads the firm into fee-only investment advisory. The firm was one of the first to register with the Securities & Exchange Commission as an investment advisor. Became Registered Investment Advisor (RIA) soon after the Investment Advisers Act of 1940 was signed.
---
1926
B.D. Bartlett sells firm to M. Fechheimer & H.R. Bloch.
---
1916
George Eustis & Co. partnership is divided. Benjamin D. Bartlett & Co. emerges.
---